Precision and planning are essential for construction and jobsite work, and our Swedish partner's durable and reliable ICT equipment can help.
From heavy machinery to exposure to the weather, construction sites present hazards that can endanger both construction workers and the technology they use. Workers working with rugged handheld computers from our partner Handheld can avoid these dangers, more below.
Rugged computers for use in construction include technologies that can withstand use in strong sunlight, heavy rain, working with gloves on or on board a shaky cabin. These devices are resistant to drops, vibrations, extreme temperatures, dust and water. All of this ensures they can be used in the most demanding industrial and infrastructure conditions.
Construction workers can perform calculations on-site (IN-SITU) from a touch-screen tablet. The applications of these robust ICT devices allow viewing of residential and commercial building plans , topographic maps and other visualisations. Here, users can interact directly with subscribers, on the spot. Work and project data can be recorded, managed and transmitted directly from the job site. All this, without the need to transfer data to your office computer. Data on this robust ICT equipment is protected and stored securely.
Construction management using robust portable ICT equipment
Dedicated software delivers huge time and cost savings, as well as health and safety benefits. Rugged tablets and/or PDAs offer multiple operating system options, from Windows to Android, allowing workers to be compatible with their software.
With these applications, operators can manage workers' schedules, budgets, financial balances, material stocks, work orders, architectural plans and personnel records. All at your fingertips. Files and plans can be opened with a single click. They can add images/videos, create notes, etc., and share this information with the rest of the team. They can send emails, attach photos, documentation, etc. They can see the locations and status of personnel, construction vehicles, equipment and delivered construction materials.
"All without leaving the site!"
Improved safety for construction workers
It is well known that the construction industry has the highest rate of workplace injuries. Robust computers for use in construction or in the field can significantly reduce health and safety risks in the workplace. This can speed up the response time of an incident once it occurs.
Site survey
Staff in charge of safety supervision on construction sites can carry these robust mobile devices with them at all times. They can quickly and accurately collect data on safety on the job site. Their strength and durability make them resistant to shocks and falls. They are suitable for inspecting and/or photographing the risks and safety conditions on the work site. The latter provides supervisors with material evidence in the event of an accident.
Faster incident response
Site managers and foremen have quick and easy access to information about projects and the work team with these portable devices. They can see the worker's qualifications on the spot. This ensures that the work is carried out by qualified staff, especially for higher-risk tasks. Response protocols, first aid instructions and workers' emergency medical information can be stored on the devices. This allows for faster and more efficient handling of accident cases.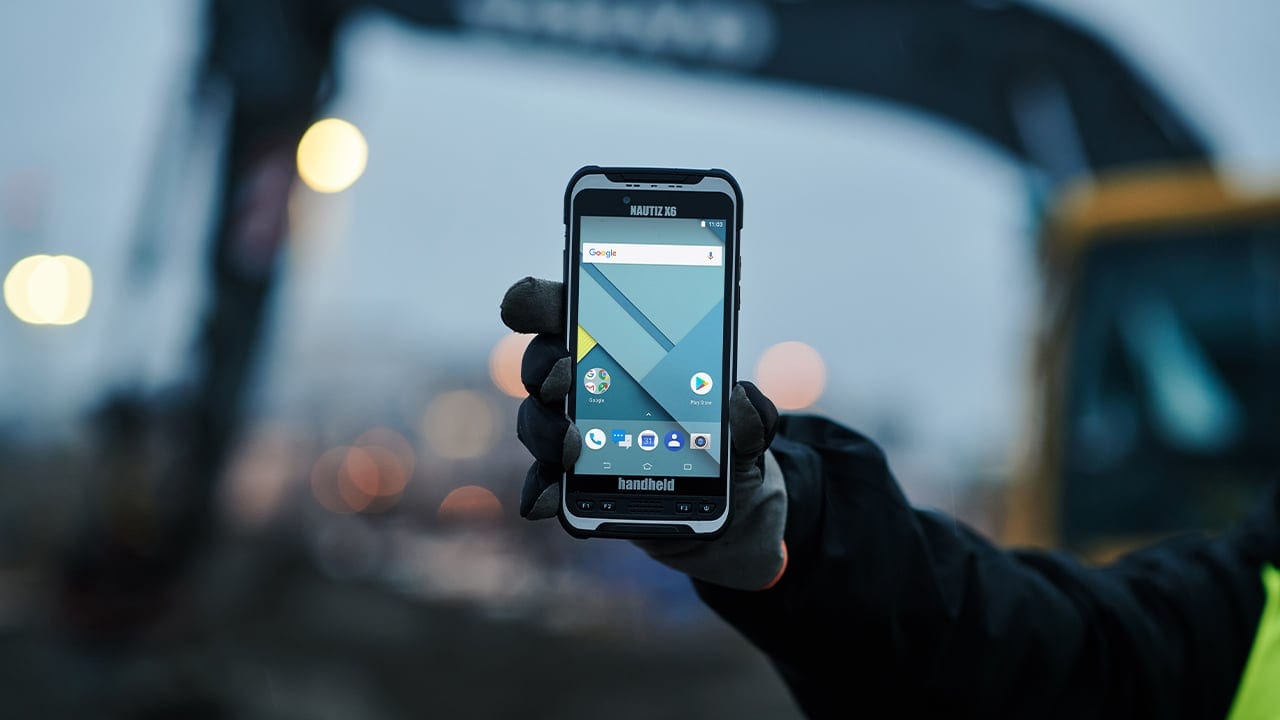 Working efficiency
Work is efficient when construction work is on schedule and on budget, with minimal disruption. The organisation of work, equipment and proper communication also contribute to this. All these features ensure that users of rugged portable devices can work more safely and reliably, with far fewer incidents.
Robust portables for precise site layout – surveying services
High precision is essential for surveying technicians. With the help of rugged laptops, these workers can receive reliable information about the terrain before construction starts. With this technology, only one surveyor can carry out precise stakeout tasks that previously required several workers. The latter results in significant cost savings due to the reduction of working hours.
Tunnelling with robust plates
Tunnelling through hard rock requires extreme precision, meticulous planning and reliable computer equipment. The modern technology of these rugged tablets can automate surveying activities, using electro-optical scanning to measure angles, distances and coordinates. With this information, the responsible personnel can accurately plan explosion layouts directly from the plate. And the site profiles give them control over the drilling equipment and machines.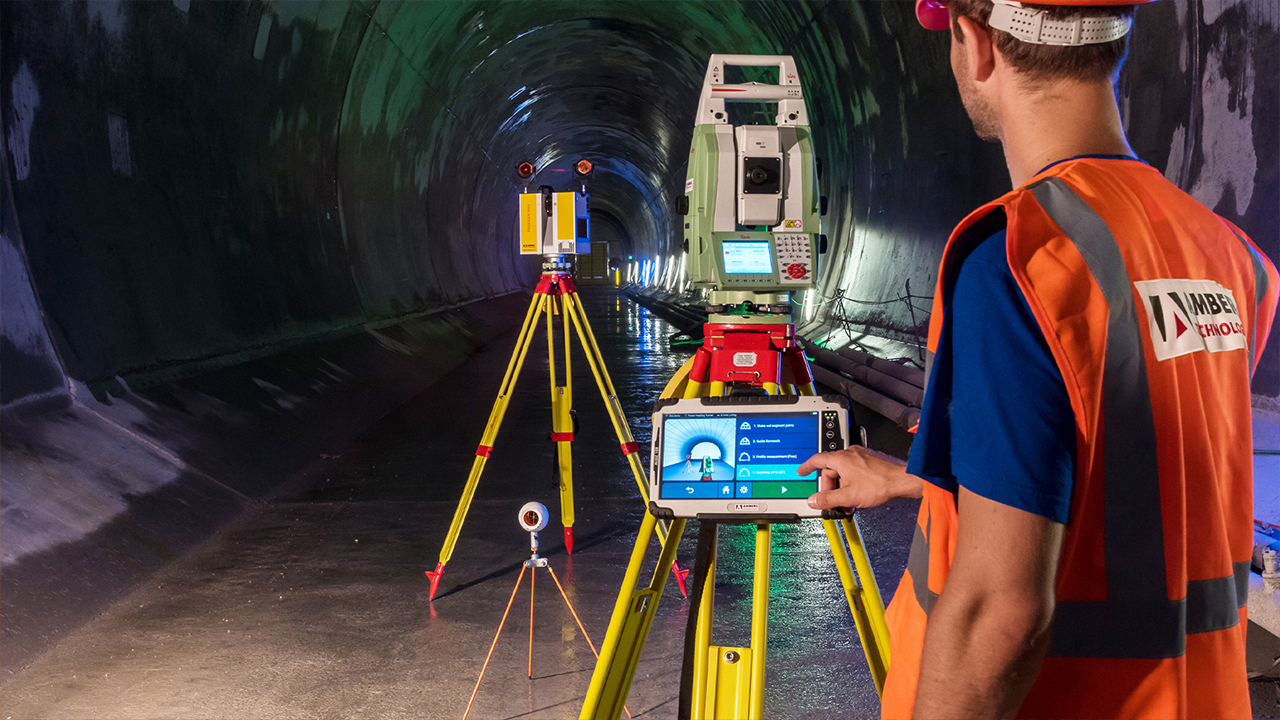 Building infrastructure more safely with robust handhelds
Geotechnical instruments installed on rugged mobile computers help construction workers improve safety and efficiency. By identifying and identifying the soil and rock conditions, and with proper monitoring, workers can make accurate construction calculations. This reduces risks and saves time and money by avoiding costly, time-consuming repairs.
Productivity and efficiency in similarly difficult working conditions
Robust ICT technology can improve the efficiency of work processes and/or workplaces in many challenging environments. Like construction sites, operating mines face harsh environmental conditions. Smart technology must be used near heavy machinery. In this case, the ideal solution is to use a robust handheld portable that can be carried or inserted into the sturdy racks of mining vehicles. These devices can significantly improve work tasks and resource control in demanding work environments.
From the "MANUAL COMPUTERS FOR CONSTRUCTION" programme, we offer you industrial ICT equipment at the LINK.
Katarina Žunko, source Handheld. "Rugged computers for construction"
November 2021
For any further information, CALL US or SEND US AN ENQUIRY. Our experts will offer you the best solution for your wishes, requirements, application or field of use!